CONGRATULATIONS TO OUR HACKATHON WINNER
The 4th BSV Hackathon has concluded and the winner of $50,000 has been announced! Find out about the winning submission, the other finalists and the selection and judging process for this year's competition.
Blog
If you're up for learning something new, make sure to read our Bitcoin SV Hackathon blogs so you can stay up to date and gain new insights on the latest developer trends and tools.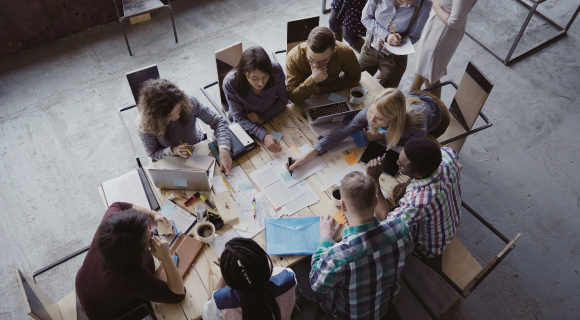 Learn to build with Bitcoin
Bitcoin is more than a blockchain and digital currency; it is also a network protocol. Just like the Internet protocol, Bitcoin is the foundational rule set for an entire data network.
With unbounded on-chain scaling, the Bitcoin SV blockchain supports high transaction volumes at fast speed and for predictable low fees, in addition to offering micropayment capabilities and the greater data capacity needed for large scale blockchain applications.
Now it's time to unleash the power of Bitcoin SV on the world – and that's where you come in!
Already, blockchain-based innovations are being implemented to support technical uniformity, eliminate data silos, enable greater efficiencies and facilitate interoperability across industry geographies.
What comes next is up to you!
Bitcoin SV Hackathons by the numbers since 2019
Bitcoin SV Hackathons have been one of the most popular events on the blockchain calendar – and with numbers like this, it's not hard to see why!
$250,000+ in BSV prizes
100+ projects submitted
1,100+ participants
9 finalists
3 winners
Bitcoin SV Hackathon 2021 Highlights
4th Bitcoin SV Hackathon
October 2021
Register now for the next Bitcoin SV Hackathon. The coding round takes place online from June 14 to July 26, with the final round of judging taking place at the CoinGeek Conference in October 2021.
1st BitcoinSV Hackathon
May 2019
The first-ever Bitcoin SV Hackathon took place over the weekend of 4 - 5 May 2019, with a strict 48-hour coding period, and the Hackathon Finale was presented live on stage at the CoinGeek Toronto Conference on 30 May 2019.
2nd Bitcoin SV Hackathon
August 2019
The second Bitcoin SV Hackathon took place over the weekend of 17 - 19 August 2019, with entrants tasked with designing inventive ways for users to use Bitcoin SV to earn value.
3rd Bitcoin SV Hackathon
October 2020
We saw amazing stuff from the first two hackathons, which were in the 48-hour format, but this time we had an 8-week long coding round and definitely saw developers put a lot more thought into what they wanted to build before they started to build.
Sorry, no posts matched your criteria.