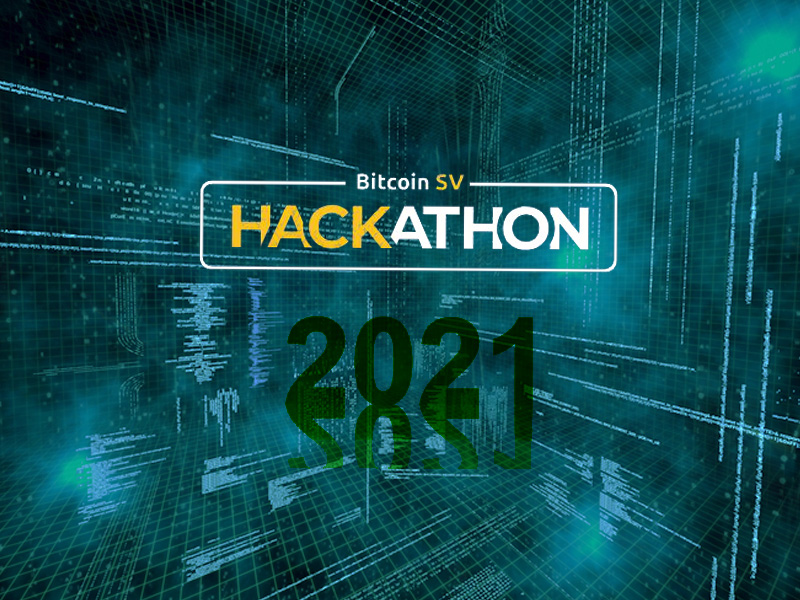 Since the inaugural Bitcoin SV Hackathon in 2019, we have witnessed coders from around the world compete for their position at the top – writing millions of lines of code in the process. Because of their exposure at the Bitcoin SV Hackathon, several projects received seed funding and built successful businesses, including TonicPow and UptimeSV (BitPing).
The fourth Bitcoin SV Hackathon kicks off in June 2021. Though the competition will be challenging and likely require copious amounts of coffee and energy drinks to fuel your creative brain, the benefits will be worth your while.


7 Reasons you don't want to miss the 2021 Bitcoin SV Hackathon


1. Bitcoin SV Hackathon prize money and exposure


It is safe to assume you share our intense fascination with the potential of the BSV protocol to power data applications and ignite the fourth industrial revolution.
Nevertheless, we don't expect you to compete for love and charity.

The total prize pool for the 2021 Bitcoin SV Hackathon will be $100,000 (paid in BSV). This prize pool will be shared between the three finalists, as follows:
1st place: $50,000
2nd place: $30,000
3rd place: $20,000
We will also fly a representative from each of the three finalist teams to the CoinGeek Conference, where they will present their entries to the panel of judges and a live audience – on location and remote.
Even if you don't make the final cut, you stand a chance to have your entry featured on the Bitcoin SV Hackathon website to attract potential collaborators and investors.


2. Upskill or reskill to Bitcoin SV development


The Hackathon is not only for seasoned Bitcoin SV developers. It is also open to those who are new to Bitcoin SV, like Ethereum developers and non-blockchain developers.
While Ethereum is a popular choice among many developers, the platform does not scale well enough for enterprise-grade solutions. Try leveraging Bitcoin SV's power and build your app on a massively scalable blockchain with a stable platform of world-class security, supported by a global community of experienced, knowledgeable developers who are willing to guide you.
Even if you have only just started developing applications for the blockchain, the Bitcoin SV Hackathon offers a free-to-join environment where you can gain blockchain development experience and unleash your creativity, all while giving you the chance to win big Bitcoin SV prizes.


3. An extended coding period from your living room


The first-ever Bitcoin SV Hackathon took place over the weekend May 4-5, 2019, with a strict 48-hour coding period.
What's more, this time the coding round is open from 15 June to 3 August, giving you a full seven weeks to make your magic! And with the competition taking place virtually, location is no obstacle – enter and collaborate from anywhere and everywhere in the world.
Though the competition will take place remotely, we will provide you with all of the support that you need. Throughout the virtual competition period, moderators will communicate the following with developers via the dedicated chat channel:
Timing announcements
Videos from the organiser
Tips and tricks
Assistance will be available from both the moderators and nChain staff. If you need help, ask a moderator via the chat – they will find an appropriately skilled or knowledgeable person to assist you.


4. Network with other developers to explore future projects


You may enter as part of a team of up to five members or as an individual.
Are you flying solo at present? The Bitcoin SV Hackathon might be just the opportunity to get to know individuals and teams to pool your strengths for your next venture.


5. Gain an enterprise outlook


While Ethereum has delivered tons of imaginative blockchain applications, enterprises are looking for an infrastructure that can cope with their unique demands.
Which unsolved business problems can be solved with blockchain?
How can blockchain improve on existing business applications?
Enter the Bitcoin SV Hackathon and apply a business-first mentality to solving the problems of tomorrow.


6. Catch the eye of potential employers


Are you tinkering with blockchain as a hobby, hoping to turn it into a career?
James Scott, engineering operations manager at blockchain technology leader nChain, says the hackathon is an excellent opportunity to get noticed by employers. 'Hackathons help us identify stars,' he revealed in an interview with the Bitcoin SV Academy.


7. Turn your idea into a business venture


The first Bitcoin SV Hackathon resulted in 200 developers submitting 36 projects. Two of the top three projects, TonicPow and UpTime SV, quickly went on to receive seed investment and transform into tangible ventures. Today these two projects are thriving businesses.
May we be so bold as to say: the Bitcoin SV Hackathon called it first.


Discover the future by building on blockchain

We seek builders and thinkers who truly want to make a change in how individuals and businesses connect. Unleashed to act as one global public data ledger, the Bitcoin SV blockchain brings together a flourishing global community that harnesses ideas and creativity to tackle the biggest challenges.
Ready to put yourself to the test? Sign up here.