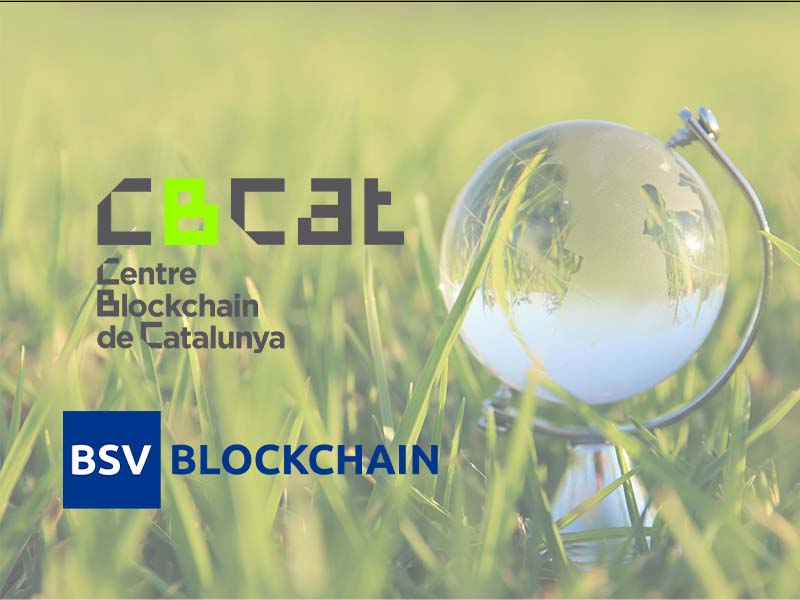 The BSV Blockchain Association is the main partner of the 3rd challenge of Blockchain4SDG. The hackathon series is a competition for students of Catalan universities, presented by the Centre Blockchain de Catalunya (CBCat), the Catalan Chamber of Digital Commerce. It consists of 17 challenges targeted at different Sustainable Development Goals (SDG). This semester's challenge is the third edition and targets decarbonisation.

Challenge: Incentivising decarbonisation in forested areas

The challenge for this semester's competition tasks the students with 'calculating the CO2 uptake of a given forest area and then monetising this uptake as an incentive for decarbonisation'. The students have the opportunity to get into contact with local enterprises and to look for common solutions. On top of that, real business models can develop out of the initiatives, giving the students the opportunity to continue their work on these projects throughout their studies.
The first phase requires the students to define how this CO2 absorption calculation will be performed, measured, monitored and followed. The second phase is to monetise atmospheric cleaning. Both steps must of course be solved with blockchain technology. The measurements are carried out with low-orbit satellites or with drones in a specially prepared forest area and in consultation with the owner.
Students at Catalan universities who want to participate in the challenge can still register until the end of July and will be able to work on their solutions from September to October. The deadline for submissions is the 31st of October. The winners will be awarded during the Democracy4All international conference in Barcelona (November 10 – 11).

BSV Blockchain – infrastructure for energy-efficient and co2-friendly business solutions

Blockchain has a wide potential to solve sustainability issues across different areas of our lives. So far, only a few companies and initiatives have managed to implement workable solutions. A reason why blockchain solutions have had less impact than initially expected when it comes to Sustainable Development Goals (SDG) is that blockchains like Ethereum that operate on a limited scale consume large amounts of electricity for a low output, while others suffer from other deficiencies that prevent building any viable solutions with them.
Entrepreneurs often do not even consider blockchains, as they are seen as wasteful in regard to their energy consumption. The BSV Blockchain, however, is unique in its utility and scalability propositions. Already, it is the most energy-efficient and most Co2-friendly blockchain among the Proof-of-Work blockchains. As the blockchain handles more and more data throughput and transactions, while the energy input remains low, the energy-efficiency of BSV improves over time even further.
The reason why the BSV blockchain is a prime candidate for environmental projects and businesses is because BSV is itself environmentally friendly and energy-efficient.

Why BSV is the number one business blockchain

Scalability is one thing, but has to go hand-in-hand with utility. What makes BSV useful is its capability to convey micropayments. Any transaction costs a fraction of a cent. Therefore, the BSV blockchain is useful both as digital cash and to store any other kind of data. This is valuable, because timestamping data through storing it on a blockchain, allows entities to understand not only what happened but also when it happened. As a data management solution, the blockchain provides utility as a Universal Source of Truth (USOT), to which any kind of data can be immutably stored.
The BSV blockchain, thus, offers a new kind of utility and makes solutions viable that could not be realised before due to cost, the build-up of data silos or congestion in alternative blockchains. It unlocks a new potential to create entirely new business models and solutions for painpoints. Showcasing how even environmental issues can be solved using the blockchain, is therefore a good opportunity to learn about the BSV blockchain.

Attend a BSV blockchain event near you

The Association for the BSV blockchain is the global industry organisation that supports the BSV blockchain. To see similar events in your geographic location, head over to our events page.