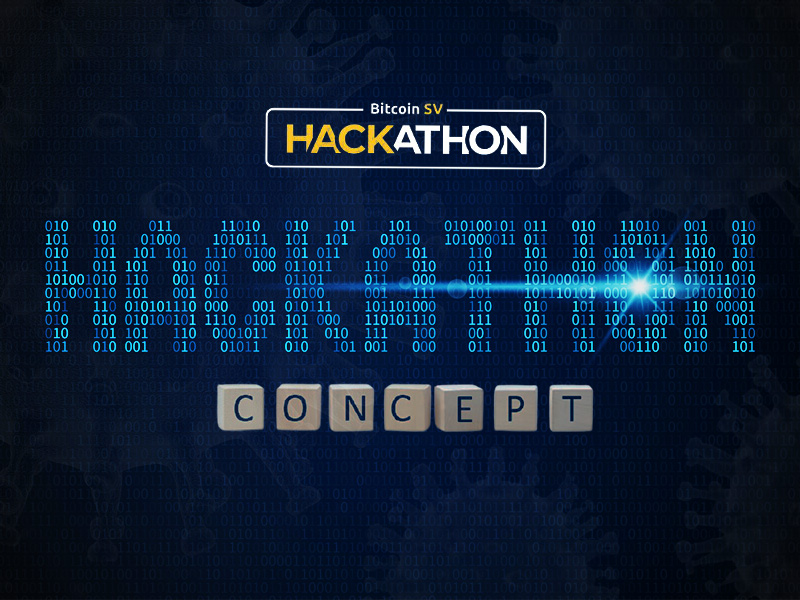 From June to October 2021, Bitcoin Association is hosting the 4th Bitcoin SV Hackathon. And although our hackathons have been taking place since 2019, our competitions have evolved in keeping with the times.
Following the initial pair of Bitcoin SV Hackathons which took place entirely over a weekend, Bitcoin Association extended the coding period from 48 hours to a full six weeks – initially allowing entrants to take advantage of extended time periods at home amidst COVID-19 restrictions, giving further opportunity to conceptualise, design and build more complete projects.
The time extension proved to be a riveting success, with more participants and entries than ever before, as well as more complete and polished projects, that it's sticking around for the fourth iteration of the competition too!
To find out more about the evolution of Bitcoin SV Hackathons and what you can expect in this round, we spoke to Raylene Wilson, the mastermind behind the competition. Wilson divulges some behind the scenes info about earlier competitions and reflects on how it has evolved from a smash-and-hack to an incubation-like event.


Bitcoin Association: Why have Bitcoin SV Hackathons always been held remotely?
Raylene Wilson: Because we wanted to reach the broadest possible audience, we never went with in-person events. It would have been possible to pair hackathons with an event like the CoinGeek conference or partner with a company group with facilities, but we wanted the event to be attractive to people regardless of their location.


Bitcoin Association: How did you prepare for the first Bitcoin SV Hackathon?
Raylene Wilson: We modelled our first event on best practice that we'd seen for hackathon competitions in other spaces. What put us ahead right from the start though was our relationship with nChain, which gave us the advantage of access to their team of experts.
The first event was very much a learning experience. It took place over 48 hours and I enjoyed the buzz of running the event on such a tight schedule. The participants were all connected via Telegram groups so they could ask questions. We had a roster to make our support team available throughout the weekend!
Behind the scenes, we had our own support Telegram group where the team could log questions to jointly come up with the best reply and reuse common answers to speed up our response time. We documented everything along the way.
Steve Shadders and I were available throughout, which was hectic but also fun. Because there were only 48 hours, it was essential to provide timely answers. We wanted to make sure no one had unanswered questions.


Bitcoin Association: How did this first hackathon projects turn out?
Raylene Wilson: No one is going to get a project ready for market in 48 hours, so our criteria considered that. We did want it to be a little bit more than just a concept and people certainly delivered on that.
The first hackathon was probably one of the best in terms of the support that the contestants gave each other. We found it amazing to watch when people asked a question – there would be a flurry of activity from other participants to help answer that question or to discuss. For me, it was the highlight of that first hackathon: to see how supportive participants were of each other.


Bitcoin Association: What has changed since the coding period was extended?

Raylene Wilson: Bitcoin SV Hackathon's have continued to evolve since the first competition, but in my view, the five biggest changes we've seen are:
Extension of the coding period
One of the reasons we went for a longer time frame was to replicate an incubation-like atmosphere to foster the development of more complete projects. We still don't expect a market-ready project, but we're looking for it to be closer to a full product than a concept. The competition rules lay out our expectations in terms of the code we expect to see for each project, its originality and the features of Bitcoin SV we expect people to showcase.
Migration to DevPost
Bitcoin SV Hackathons have moved to a new and more efficient platform. Our first hackathons were run via Telegram, with submissions coming in through email. This resulted in a lengthy judging process because the judges had to do back-end gymnastics to gain access to people's code. We are now running the Bitcoin SV Hackathon via DevPost, an online platform for hackathons. DevPost has given us two huge advantages: The first is that it lets people submit their projects directly on the platform, allowing them to submit videos and other content formats as part of their entries. The other reason is that DevPost can advertise our hackathon to their existing client base, which is quite large, opening up our competition to people who may be developing for other blockchains or those completely new to blockchain development.
Competition theme
The fourth Bitcoin SV hackathon, scheduled for June – October 2021 will be similar in timeline and platform, but with a different theme. Our themes are chosen strategically to align with the greatest needs of the ecosystem at the time.
New developer toolsets
The major difference this year will be the availability of new developer toolsets. Though toolsets will keep expanding, we saw an explosion of Unwriter toolsets right before the first hackathon. Other companies have also contributed, making coding on Bitcoin SV significantly more user-friendly for developers than ever before.


Bitcoin Association: How can participants get access to these toolsets and other resources?

Raylene Wilson: We always provide contestants with a list of links to various places they can find information and toolsets. When we migrated to DevPost, we created a Discord channel where people could ask questions directly to the support team and have discussions amongst the participants. This is also where we share resources.


Bitcoin Association: What does the Bitcoin SV Hackathon offer to developers, both those who are new to blockchain and those with more experience?
Raylene Wilson: The hackathon is a great opportunity for newcomers as it provides an experience for them to learn and test their ideas while having access to the top experts in the industry. Where else are you going to get access to experts to answer your questions for such a long period of time?
In the last hackathon, a lot of the participants were new to Bitcoin SV and started from scratch. And even if you don't win, you will enjoy six weeks of being able to ask questions of the current experts in this field who are best suited to answer them.
Bitcoin SV Hackathons showcase to developers that irrespective of where you stand politically or whether you care about Bitcoin as the future of money or a massively scaling enterprise platform, this is a cool place to play. This is fun and exciting, and it is definitely a new frontier.


2021 Bitcoin SV Hackathon
Are you keen to sign up as a participant or see how the event unfolds in real-time? Sign up here!