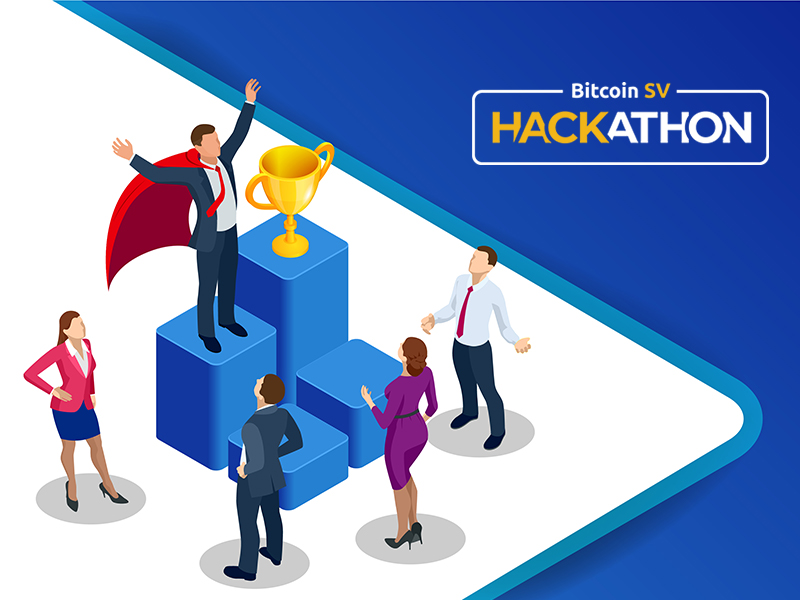 From June to October 2021, Bitcoin Association is hosting the 4th BSV Hackathon, offering one of the biggest prize pools you're likely to see at a hackathon event: $100,000. Though the prize is probably enough to get you to sit up and take notice, we asked BSV Hackathon organiser Raylene Wilson to tell us what other benefits the participants can look forward to.
We also wanted to know: what is in it for Bitcoin Association to dish out such a large sum of (digital) cash?

What does the BSV Hackathon offer participants?

Learn about BSV and test your ideas

The hackathon is a great opportunity for newcomers as it provides them with an experience to learn about Bitcoin and test their ideas while having access to the top experts in the industry.

Gain access to industry experts

Even if you don't win, you will get six weeks of being able to ask questions of the current experts in this field that are best suited to address them. Where else are you going to get top developers open to answering your questions for such a long period of time?

A fun playground open to all

In the last hackathon, many participants were new to Bitcoin SV and started learning from scratch. Our hackathons showcase to developers that irrespective of where you stand politically or whether you care about Bitcoin as the future of money, this is a cool place to play. Bitcoin development is fun and exciting, and it is definitely a new frontier.

Test drive the future Internet

Blockchain is an exciting industry for developers. Although it is a continuation (yet evolution) of the Internet platform, you can interact with products differently when they are on the blockchain. It is a new and very different playground to explore.

Get discovered

The BSV Hackathon doesn't only provide participants with an opportunity to learn, but also a chance to get known and become visible. Should you develop a potential business idea, you'll be able to showcase it to potential investors (including Calvin Ayre, Ayre Group CoinGeek and their affiliates), or pitch your product straight to market.

What's in it for the Bitcoin Association?

Bitcoin Association is a non-profit association (Verein) in Switzerland and is the global industry organization which advances Bitcoin SV (BSV). It brings together enterprises, start-up ventures, developers, merchants, exchanges, service providers, blockchain transaction processors (miners), and others in the Bitcoin SV ecosystem. The Association supports Bitcoin SV as the original Bitcoin, with a stable protocol and massive scaling roadmap to become the world's new money and global blockchain for enterprise. The organization seeks to build a regulation-friendly ecosystem that fosters lawful conduct while encouraging digital currency and blockchain innovation.

Advancing Business with Bitcoin

Bitcoin Association's mission is to advance business with Bitcoin SV. There are two ways to get more businesses using Bitcoin SV – get existing businesses to do so and support the creation of new businesses in the space.
If you want to advance business in an industry, you must support the whole spectrum of businesses, from people who may just have a business idea or an interest in creating a business to start-ups and existing big businesses. The BSV Hackathon is focussed on the starting point of that spectrum.

Evolving the Internet and data applications

Blockchain is the next step in the evolution of the Internet and of enterprise data applications. It has been around for a significant time already and has been assessed as the necessary next step in business infrastructure and global data communications.
Right now, with blockchain we are still where we were with the Internet in the early days. There is tremendous potential, but we need to focus on accelerating the growth of applications and adoption.

Addressing the shortage of blockchain developers

Bitcoin SV is quickly becoming a favourite platform for enterprises and blockchain developers due to its unbounded scaling and low transaction fees, as well as its ability to support features such as smart contracts and advanced data processing.
At the same time, there is a shortage of developers who have enough knowledge of blockchain to deploy it within the enterprise space. Many companies are finding it difficult to fill positions that require both Bitcoin and developer experience. Though there are a lot of people with blockchain knowledge written on their resumes, not many have real blockchain expertise and even fewer with Bitcoin SV experience. For many companies, it is critical to have people with that knowledge on their team.
Having said that, not every company will require new starters to have blockchain experience. Sometimes it is about employing someone who is a great developer as well as a quick study. When these companies are recruiting, they are often also looking for a capacity and eagerness to learn.
Though someone can learn Bitcoin, it takes a significant amount of time at the start of their employment to get them up to speed. Companies have to factor this in when they hire, so it will definitely be an advantage to find someone with a basic understanding of blockchain.

Fostering ecosystem growth

If you look at the past top-three contestants and the businesses that have grown out of the BSV Hackathons, the ideas and the learnings, you can appreciate the full impact the event has had. People have a real desire to learn, but they don't have too many avenues to do so. Providing that space is a very effective way to encourage development in this space.

2021 BSV Hackathon timeline

Does the idea of participating in the BSV Hackathon tickle your fancy? Here's the timeline you can look forward to:
| | |
| --- | --- |
| May 16 | Registrations opened |
| Jun 14 | Coding round started (6 weeks) |
| Jun 24 | BSV Hackathon Webinar |
| July 26 | Coding round ends – project submission deadline |
| TBD | Shortlist announced (flexible based on judging) |
| Aug 23 | 3 finalists announced (10 weeks after start of comp) |
| Oct 5 | CoinGeek Live – day 1: presentations from 3 finalists |
| Oct 7 | CoinGeek Live – day 3: Winner announced |
Are you keen to sign up as a participant or stay updated with competition events? Register for updates here.