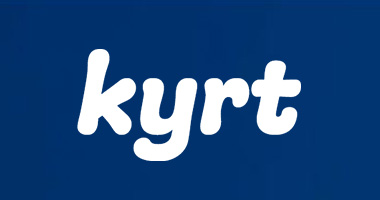 The third Bitcoin SV Hackathon took place in 2020, with one significant change from previous events. Instead of the usual 48-hour hackathon, participants were given an eight-week long coding round to complete their submissions. As a result, developers could put a lot more thought into what they wanted to create before building and delivering a more polished product.
Participants were tasked with developing business and consumer applications around the theme of 'connecting the world to one global blockchain' – all with the common thread of leveraging the exceptional capabilities of the BSV blockchain.
The competition saw more than 400 people from 75 countries compete to build a creative project on the BSV blockchain over eight weeks. Out of the 42 projects, entries were whittled down to three outstanding finalists.
Third place went to Kyrt, a Dutch-Belgian venture that integrates with event-automation company Zapier by adding Bitcoin microtransactions to events. (Zapier itself is a non-Bitcoin service that has been around since 2011, automating functions on other web applications in a similar way to IFTTT.)
'What people don't seem to understand is that you don't have to be a developer to build with Bitcoin or add blockchain to your everyday apps.
Our blockchain-as-a-service API is the easiest way to integrate the blockchain into your organisation.' – Niels van den Bergh, Kyrt.
Bitcoin Association spoke to Kyrt team member Niels van den Bergh about his experience of competing in the BSV Hackathon alongside Filip Mariën, Pieter Den Dooven and Sven De Waerhert.
Bitcoin Association (BA): Tell us about your professional background.
Niels van den Bergh (NB): My career in technology started about eight years ago. I started out as a UX designer, designing products and interfaces. I then became a growth marketer or a growth hacker. You could say that I'm a UX product and marketing guy. I've founded several business ventures, all related to my love for technology.
BA: When and how did your career start intersecting with blockchain technology?
NB: I had my first contact with the blockchain space in 2017, but my understanding of the technology was still pretty vague. It was all like a smokescreen, and it scared me. I didn't understand what people were trying to achieve. It was only during Bitcoin's last fork that it started to make sense to me. I had a chat with some key people in the space who were based in Amsterdam, and I was able to ask all the questions that had worried me and fill in the blanks. Since then, I've been a massive fan of Bitcoin, and I've become wholly focused on the opportunities it offers.
BA: How did your team come together, and how did you come up with the concept of Kyrt?
NB: I followed the first two BSV Hackathons and decided that it was something I'd like to participate in. When the third BSV Hackathon was announced in February 2020, I took to Twitter to recruit team members who had the development skills that I lacked. I'm hardly ever on Twitter, but I was lucky enough that a group of developers from Belgium reached out to me to talk about ideas. We started to brainstorm and had workshops to generate a 'seed idea' that would be suitable for the hackathon and could keep developing beyond that.
For me, it was pretty clear what that seed idea had to be. At the time, it was tough to find information on how to implement and build with Bitcoin. It wasn't possible to simply use an API to immutably store or send a file or send micropayment. It was all too complicated and technical for someone other than a developer, even if they were tech-savvy like me. That's why we decided to build Kyrt.
BA: What is Kyrt, and what does the name signify?
NB: Kyrt is just a random name we chose for our project – a general-purpose API infrastructure that lets any business build with blockchain. It's a general-purpose API (similar to Stripe, but with Bitcoin SV) that provides any type of business with the infrastructure to build with blockchain.
The beauty of Bitcoin is that you don't have to be a coder to understand its vision and what it's capable of. All you need is to be slightly tech-savvy and have a fair grasp of game theory and economics.
BA: How did you find out about the BSV Hackathon?
NB: I attended the 2020 CoinGeek conference in London and was utterly taken by the entrepreneurs who presented their hackathon projects. The BSV Hackathons are such rockstar events where people get to shine with their new products, and it made me feel like I wanted to be a part of it. I didn't have the necessary skills or resources yet, so I had to lie low and build and get the right people to work with me first.
BA: Unlike previous 48-hour BSV Hackathons, you had an eight-week coding round. What did you think of this longer period?
NB: It was great to have a more extended coding period because it allowed us to build a working project that solves real problems and monetises them. It was more than a project – it was the start of a business venture. My other team members were primarily in Belgium, and they were developing the product's infrastructure while I focussed on the marketing aspects. My contribution entailed designing a user-friendly dashboard and website and coming up with a marketing strategy. The vocabulary around blockchain is complicated, so I had to translate it into something familiar to people used to the traditional tech sector.
BA: What did your team's process look like in developing Kyrt?
NB: We kicked off with a workshop where the entire team had to score the ideas we had based on the difficulty of implementation and customer adoption. All four of us had many ideas about what to build, so we put everything together in one (digital) whiteboard that allowed us to collaborate.
We concluded that every idea we had would require us to build the underlying infrastructure first. We could have used a third-party infrastructure, but that wouldn't have made our business very valuable. We asked ourselves: 'what would we have to do to make it easy to build out our ideas?'.
We looked towards API marketplaces, like Zapier, that allow you to connect thousands of mainstream consumer apps to your API. We realised that building such a scalable infrastructure and creating our first API connection to this marketplace would be a great way to illustrate the power of blockchain for all of the apps in the marketplace. Although it's not a custom connection, it's a really nice way to build a proof of concept for BSV micropayments.
We also built out solutions to illustrate how our product would work. For example, we used micropayments to incentivise MailChimp subscribers to provide user feedback. Because we paid people for their participation, we generated huge volumes of feedback. We also created a blockchain integration with social media channels and apps so that if someone posted something on Twitter, Instagram, Slack or Gmail, it would be time-stamped and immutable stored on-chain so people can be held accountable.
BA: How did your success in the BSV Hackathon affect your career?
NB: Making it into the finals gave our business the credibility we needed to approach investors. Seeking investment has been a roller coaster ride. There's a lot I can't tell you yet, but I can say that we're working to become part of the 'now movement' instead of the 'soon movement'.
BA: What do you think is lacking in the BSV ecosystem?
NB: Within the BSV ecosystem and the blockchain ecosystem as a whole, everybody is putting a lot of trust and responsibility in the hands of developers. There's a big focus on recruiting more developers to work on-chain, but I don't see it working. It's been 10 years since Bitcoin spawned and it's still not adopted, so I think we need to shift our focus to recruiting business development and marketing people to do product and business development. That's what we want to focus on at Kyrt. Although development is fundamental to what we do, Kyrt is a validation-driven business. We don't build something just because it's possible or because one person suggested it. We're aiming to develop solutions that serve essential needs in the market. We're lucky to be early in this industry, but once people understand that BSV is Bitcoin, the competition will get fierce. We want to have a solid business to rely on before we get to that stage.
BA: How did your participation and placement in the BSV Hackathon contribute to your business?
NB: The hackathon was a great experience as it felt like everyone wanted to help us. Everybody had shared goals and ambitions, and that created a positive competitive environment.
The event was also great exposure for Kyrt, putting us on the map. Through the hackathon, everyone in the BSV space has come to know about us. We've been laying low a bit while focussing on the enterprise side of our business, but I can promise our BSV fans that they'll be hearing from us again soon.
BA: What advice would you give to participants in the BSV Hackathon?
NB: I recommend trying to build a business instead of only a project. Everybody is building a project, but you should think about the business model behind it and validate your idea if you want to stand out.
When coming up with a concept, start with a vision of something you'd like to build over a longer timescale, then trim that down to an MVP (minimum viable product) for your hackathon application. Don't look at the hackathon as the finish line. Look five years ahead instead. If you do that, the jury will see you've thought things through and you're not going to hit and run with the prize money but actually build something that's of value to the ecosystem.