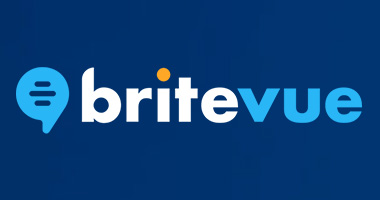 The second Bitcoin SV Hackathon took place over the weekend of August 17-19, 2019, with entrants tasked with designing inventive ways for users to use Bitcoin SV to earn value through microtransactions. More than 200 developers participated in the competition, with 18 projects submitted for final judging.
Trio of brothers Connor, Dylan and Kevin Murray finished second runner-up with their project TrueReviews – and while it didn't earn them one of the three hefty cash prizes, their accomplishment earned them a grant to attend the CoinGeek Conference in Seoul. As a result, the team had the opportunity to participate in Bitcoin Association's Pitch Day and make the push they needed to secure the funding they needed to turn their project into a business – which now exists as Britevue.
Bitcoin Association spoke to Britevue CEO Connor Murray to tell us about his experience participating in the Bitcoin SV Hackathon and the impact it has had on his career.
Bitcoin Association (BA): How much did you know about Bitcoin and blockchain technology when you entered the BSV Hackathon in August 2019?
Connor Murray (CM): Before participating in the BSV Hackathon, I was working for a medical record software company. I'd been involved in the Bitcoin space for a few years and I closely followed the evolution from Bitcoin into Bitcoin Cash and then Bitcoin SV. I was looking for a project to dig my hands into, so my brothers and I started floating some ideas around. When the first BSV Hackathon was publicised in 2019, we followed the participating teams and noticed the substantial prizes they won. We decided to participate ourselves, but held out until the 2nd BSV Hackathon announced its theme of microtransactions. The theme would allow us the opportunity to explore one of our business ideas: the concept of an online review system with built-in incentives.
BA: What's it like to participate in a 48-hour hackathon event?
CM: My brothers worked with me on the project and one of them was living with me at the time. Before the time, we were split on whether to build an online review system or a Ticketmaster competitor, but once the theme was announced, we knew that the review platform was a good fit. Our kids were screaming around the house and our wives had to take care of the household, as we spent 48 hours straight on developing our project.
BA: How did the BSV Hackathon influence your project?
CM: The most significant influence the BSV Hackathon had on our project was to steer us towards microtransactions. It forced us to choose which project to dedicate ourselves to and see it through to the end.
BA: How did the idea of an incentivised online review platform come to you?
CM: Our project was about building some element of monetary value into online reviews. It came to me when I was on holiday in Italy. We spent an eight hour day with a tour guide, from pick up in the morning to drop off at night. At the end of the day, the tour guide asked us to review him on TripAdvisor because it was the only way for him to be evaluated against his peers.
We were thinking about it until we got back to our accommodation. I wanted to give the man some good, honest feedback, but it would take me an hour of my time to express what we did over eight hours and how he went out of his way for us. I realised that the only way I'd ever spend an hour doing something like that was if there was a proper incentive to do so. I was never going to see this guy again – I didn't even live in the same country as him – so there was no incentive for me to write a proper review except for goodwill. That's when it struck me that there was an incentive problem with reviews.
The few times I've leapt to giving online interviews in the past is when I've been angry and tried getting revenge on a company that wronged me. The value that monetary transfer introduces is to provide an incentive to leave positive reviews that benefit the business and other consumers.
We're also using the Bitcoin blockchain to introduce rewards so that businesses can manage their own digital footprint. How this would work is that you'd go into a shop and purchase a product, and your proof of purchase would be linked to an online review platform via the blockchain. This way, businesses can validate that people who review them have actually purchased their products. A business could also offer their customers a reward in exchange for leaving a review. By using smart contracts, the platform will automatically unlock a reward, whether they leave a positive or a negative review.
BA: How has your participation in the BSV Hackathon impacted your career?
CM: We didn't make it into the top three in the competition, but we did get placed in a runner-up spot. Runners-up received a subsidy to attend the CoinGeek Seoul conference in Korea and this gave us the chance to attend the Bitcoin Association Pitch Day. At Pitch Day, any business could come in and pitch their idea to try and raise money. We participated in the event, which ultimately led to us getting funding from Calvin Ayre's investment group. It changed our lives. It allowed me to work on the project full time and hire people to work on our platform to iterate more rapidly than would otherwise have been possible.
BA: Your online review platform, Britevue, is used across the world. Would you say that the BSV Hackathon contributed to your global reach?
CM: The craziest part of the BSV Hackathon was that we were competing with people from all over the world. The range of ideas presented at the competition was representative of a global perspective. What surprised us the most was that we already had reviews from China to India when we launched the platform right after the BSV Hackathon. The TrueReviews platform displayed all of the reviews that were being created and it was truly global. The United States wasn't even the most represented country, and that was just a day after launching it. Even after we rebranded the site to Britevue, the number of reviews and sign-ups we get from non-U.S. based users is quite remarkable. The global reach is characteristic of Bitcoin's nature. Keeping this global user base in mind when building your products is quite challenging and great fun.
BA: This year the BSV Hackathon's coding round will take place over several weeks, instead of the 48-hour period it was when you participated. There has also been a range of new developer tools launched since you competed. How do you think these changes will impact the hackathon experience?
CM: Having a more extensive suite of tools means that the possibilities are a lot more limitless. When we had only 48-hours to code, we were torn between using well-established tools that we were familiar with and exploring new tools that could be more innovative. You want to deliver a product that looks polished, but you also want to push yourself and do something cool. Extending the coding period will make the products much more epic.